Eat Whatever You Like & Smile with Confidence
When it comes to replacing missing teeth, nothing does it better than dental implants, and any dentist around the world will say the same. What makes them so special? Instead of just restoring the top part of the tooth, the portion you can see, implants bring back the root structure as well, creating a prosthetic that resembles a natural tooth in every way possible. As a prosthodontist, Dr. Barocio is a certified expert at using implants to replace any number of missing teeth. So, whether you have a single gap in your smile or you're ready to upgrade your ill-fitting full denture, she's able to help, and you can learn more about this state-of-the-art treatment by contacting us today.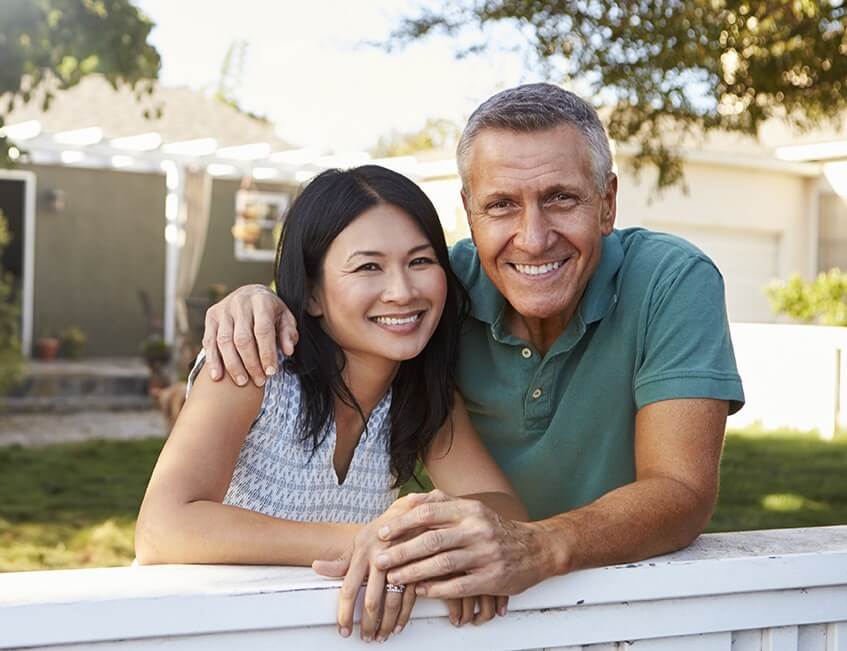 Why Choose Tallahassee Dental Specialists for Restorative Dentistry?
Implants Placed & Restored Under 1 Roof
Certified Prosthodontist = Dental Implant Expert
5-Star Service Ensures Every Patient Feels Welcome & Comfortable
Benefits of Dental Implants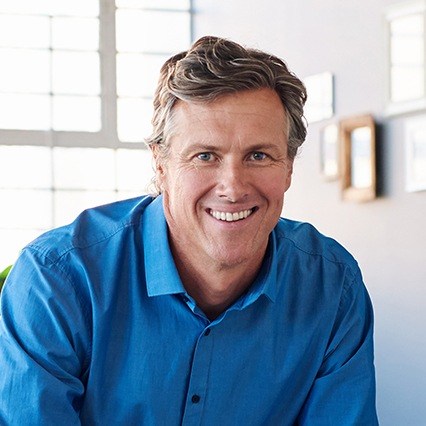 Dr. Barocio highly recommends dental implants to all of her patients with missing teeth because they offer a multitude of benefits well beyond the capabilities of other treatments:
Because implanted teeth are rooted within the jawbone, they are extremely stable, so patients are able to eat whatever they like with complete security.
Speech is much easier with implants as well because patients don't have to deal with their prosthetic constantly shifting or preventing their tongue from moving freely.
Only you and Dr. Barocio will be able to tell which of your teeth are implants because they are always topped with custom restorations and don't have unnatural looking attachments.
Implant roots can help prevent and even reverse bone loss in the jaw by stimulating the growth of new healthy tissue right where a patient needs it. This ensures the remaining teeth stay in place and the facial muscles never sag (which can prematurely create wrinkles).
When placed by a dental specialist like Dr. Barocio, dental implants can easily have a lifespan that exceeds 30 years.
Indications for Dental Implants
The most important factors when it comes to the success of implants is a patient's oral health and the density of their jawbone. Problems like periodontal disease and decayed/broken teeth will need to be taken care of before a patient can safely receive implants. Once someone is ready, Dr. Barocio can use implants to help patients dealing with any degree of tooth loss:
Missing Multiple Teeth
Traditional bridges and dentures can replace multiple teeth at the same time, but because they simply sit on top of the gums, this inherently makes them less secure compared to real teeth. With dental implants, however, these prosthetics can be anchored to the jaw to give them a strength a patient can always rely on.
Missing All Teeth
With just four to six implants, a full denture can be attached to the jawbone that has a better fit, stronger bite, and more natural appearance than any removable denture. We can update a patient's existing denture to fit over implants or make a completely new prosthetic if needed.
Start-to-Finish Convenience
In order to become a prosthodontist, Dr. Barocio had to complete dental school and then take years of additional training that was all dedicated to rebuilding and replacing the teeth using the latest techniques, technology, and materials. Because of this, she's one of the very few dental experts in Leon County who can both place implants as well as attach them to restorations, helping her patients recover their missing teeth as quickly, efficiently, and effectively as possible.
Understanding the Cost of Dental Implants
The cost of dental implants is always different from patient to patient because every treatment plan must be personalized to fit the needs of a patient. A single missing tooth will more than likely cost less to replace versus an entire row, for example. We can give you a cost breakdown and discuss more details of what your particular implant procedure will be like when you come to see us for an in-person consultation. Thanks to our flexible financing options, this advanced treatment can be easily affordable for the majority of patients.