Learn to Love Your Smile Again
Many patients who come to see us have several dental problems, and in addition to the health issues, they simply don't like the way their teeth look, causing them to feel self-conscious every single day. Thankfully, the team at Tallahassee Dental Specialists cannot only restore someone's smile, but make sure it looks stunning as well. Here, you can get a personalized makeover using treatments like porcelain veneers and teeth whitening that can improve every aspect of your teeth and tremendously boost your confidence at the same time. If you're ready to have a smile you're eager to show off again, contact us today.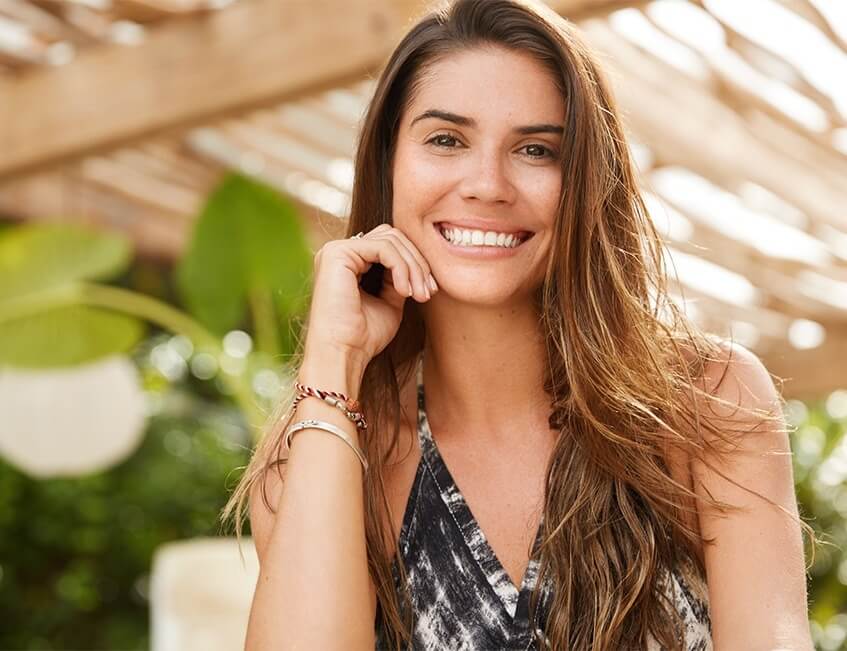 Why Choose Tallahassee Dental Specialists for Cosmetic Dentistry?
Transform Your Appearance with a Custom Smile Makeover
Porcelain Veneers: Smile Like Your Favorite Stars
Teeth Whitening: At Home Treatment That Delivers Real Results
Smile Makeovers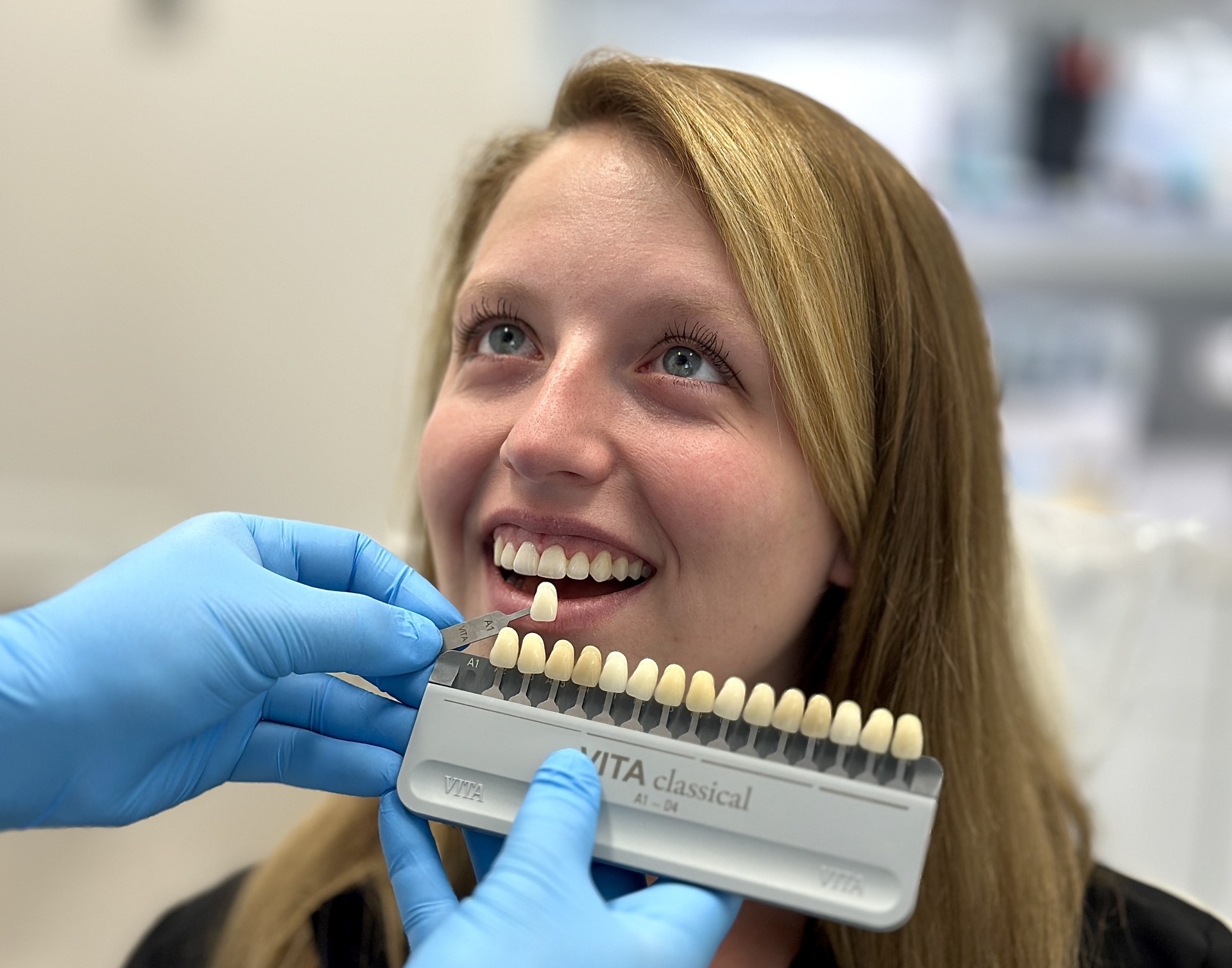 Do you usually hide your teeth because many are decayed, cracked, or missing? Think it's simply too late for your smile? Dr. Barocio is happy to say you're wrong. She welcomes patients with complicated dental issues, and with a smile makeover, she can combine multiple procedures to improve the health, strength, and beauty of someone's teeth using a personalized treatment plan. With her, there's hope, and you'll be able to watch as your dream look becomes a reality over the course of multiple appointments.
Porcelain Veneers
Whether your teeth have chips, cracks, gaps, stains, or all of the above, porcelain veneers can make them disappear behind a pristine white smile. For this treatment, a patient's teeth are covered with thin ceramic sheathes, and this instantly masks flaws while also making the teeth stronger. This is the same treatment most famous actors, singers, and models get to achieve their perfect smiles, and now you can enjoy the same quality care while paying a fraction of what they did!
Metal-Free Restorations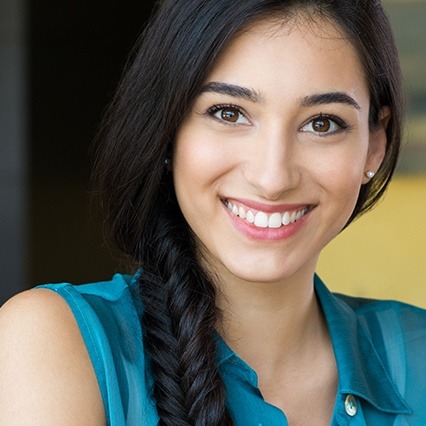 When a patient comes to see us to have one of their teeth fixed, we won't simply cover it with a gold or silver restoration that will instantly stick out in their smile. Instead, their crown or bridge will be made using dental porcelain, a material that is not only extremely strong, but also able to mimic the appearance of real enamel down to the finest detail (such as how the slightly translucent surface reflects light).
Cosmetic Bonding
For minor imperfections and patients in a hurry, cosmetic bonding is the perfect treatment. In about an hour, Dr. Barocio can cover a tooth with a color-matched composite resin and use it to sculpt away an annoying chip, stain, or gap. After the material is hardened with a curing light, the tooth will look like nothing was ever wrong with it in the first place.
Teeth Whitening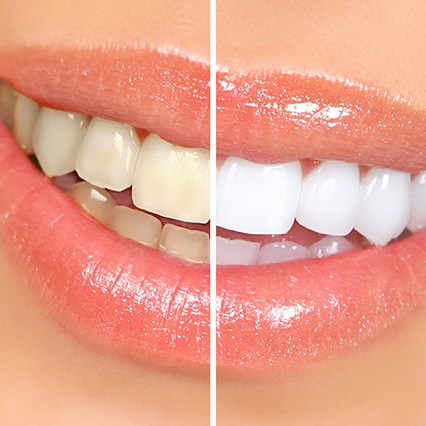 Everyday factors like coffee, wine, tobacco, and even aging can cause the teeth to darken and stain as the years go by, and most store bought whitening treatments are simply too weak to really do anything about it. Instead, we can provide our patients with take-home kits that include a bleaching gel that is much, much stronger than anything you can buy on your own. After two weeks of daily use, our whitening treatment can easily make your teeth six to eight shades brighter, and the results are guaranteed to last for several months.