Care You Can Trust When Things Go Wrong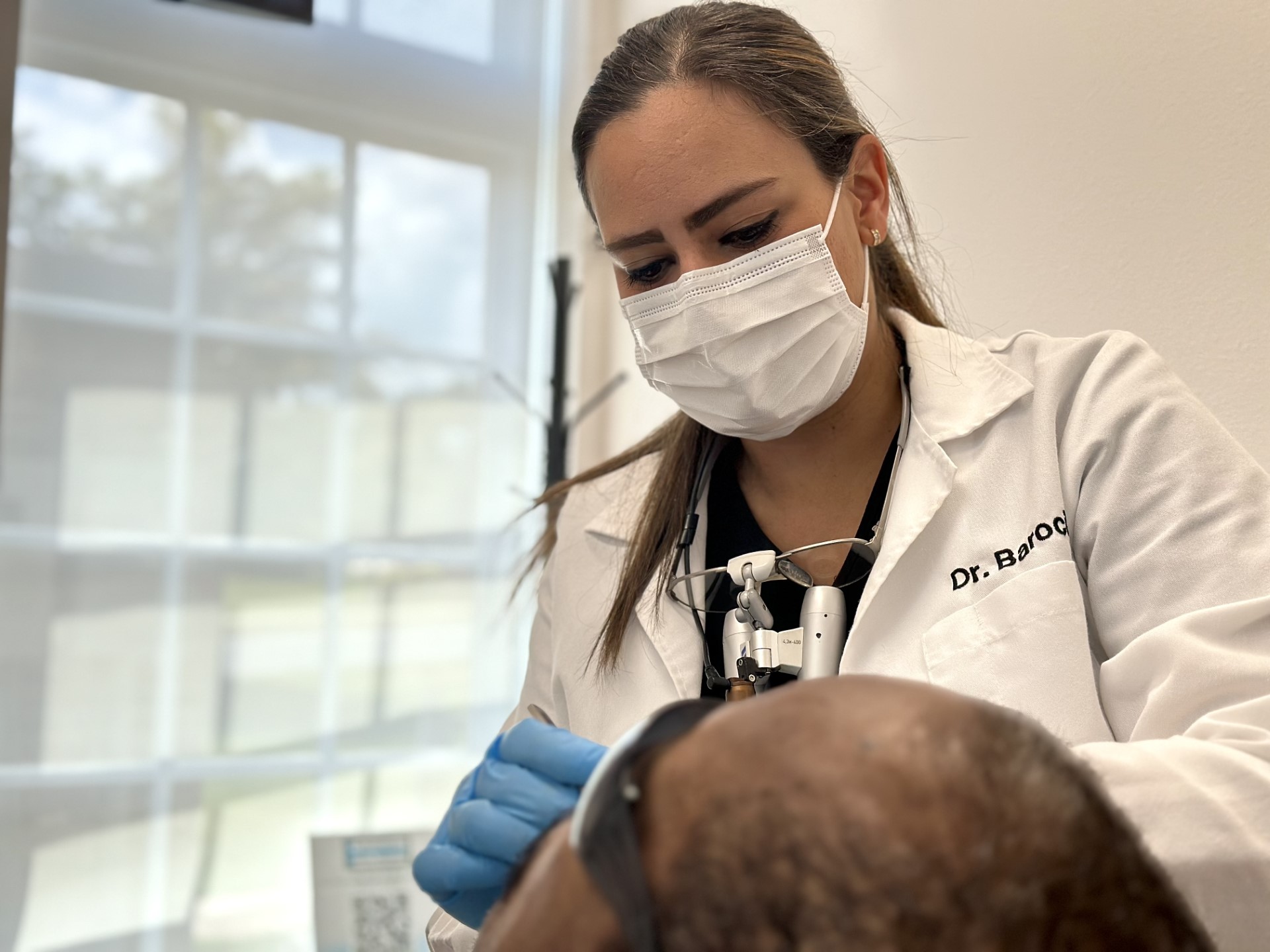 A smile is one of the first things people notice about you, so it's no wonder that many people are looking for ways to perfect their pearly whites.
At Tallahassee Dental Specialists, the home of beautiful smiles! Our team of experts provides quality dental care using the latest technology and techniques. Our dentists are highly skilled in providing dental veneers, a popular treatment for achieving a perfect smile. If you're considering this treatment, we would love to help you achieve your dream smile!
What are Dental Veneers?
At first glance, dental veneers may seem like nothing more than a cosmetic procedure. However, these thin pieces of porcelain can provide several benefits for your teeth. If you are looking for a way to boost your confidence and improve your appearance, this may be the perfect solution.
The procedure for getting dental veneers in Tallahassee is relatively simple. First, your dentist will clean and prepare your teeth. Then, they will take an impression of your teeth to create the dental veneers. Once the dental veneers are ready, your dentist will bond them to your natural teeth with a special adhesive. With proper care, dental veneers can last for many years. So if you're looking for a way to improve the appearance of your smile, veneers may be the right option for you.
Advantages of Dental Veneers
Dental veneers can transform your smile by hiding flaws and giving you a bright, white, perfect-looking grin. But that's not all they can do. Dental veneers can also protect your teeth from further damage and help to strengthen them. If you're considering veneers, here are just a few of the many advantages they offer:
Improve the Appearance of Your Smile: One of the main reasons people get dental veneers is to improve the appearance of their smile. If you have stained, chipped, or misshapen teeth, veneers can help you achieve the look you've always wanted.
Protect Your Teeth: Dental veneers act as a barrier for your teeth, protecting them from further staining or damage.
Strengthen Your Teeth: Although they are very thin, dental veneers are quite strong and can help to strengthen your natural teeth.
Last for Years: With proper care, dental veneers can last for 10 to 15 years or even longer.
Are Low Maintenance: Once they are placed, veneers require no special care or maintenance. Just brush and floss like normal and see your dentist for regular checkups and cleanings.
Versatile Solution: Veneers can be used to correct a variety of cosmetic dental issues, including stained, chipped, worn down, misaligned, or gapped teeth.
Instant Transformation: One of the best things about veneers is that they provide instant transformation. In just two to three weeks, you can have a brand-new smile that you'll love showing off!
Like all good things, veneers require a little bit of care and maintenance to keep them looking their best. Here are a few tips on how to take care of your veneers:
First, be sure to brush your teeth twice a day and floss regularly. This will help remove plaque and bacteria from your teeth and gums and prevent gum disease. Be sure to use non-abrasive toothpaste, as abrasive toothpaste can damage the surface of your veneers.
Second, avoid using your teeth as tools. Don't use them to open packages or bottles and be careful when biting into hard foods like candy or ice cubes.
Third, see your dentist in Tallahassee for regular checkups and cleanings. This will help maintain the health of your teeth and gums and ensure that any problems are caught early.
By following these simple tips, you can keep your dental veneers looking beautiful for years to come!
Contact us today to find out more about dental veneers in Tallahassee.